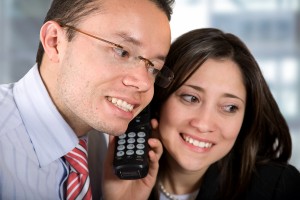 Sales of residential properties are back to the highs experienced at the expiration of the Home Buyers Tax Credit in April 2010. One of the reasons for this surge in purchasing is that young adults may again be entering the market.
Over the last few years, many young adults stayed on the sidelines (some in their parents? homes) while waiting for the overall economy and the housing market to stabilize. This group represents a pent-up purchasing demand which is now coming to market.
Last summer, the Joint Center for Housing Studies at Harvard University released a study which addressed this demographic:
?Surveys consistently find that the overwhelming majority of young adults plan to own a home in the future, but many would-be buyers have stayed on the sidelines waiting for the job outlook to improve and house prices to stop falling. But as markets tighten, these fence-sitters may begin to take advantage of today?s lower home prices and unusually low mortgage rates.?
computer animation software
This may be taking place already
It seems this is beginning to take place. The Census Bureau recently reported that annual household formations are almost back to boom time numbers:
Boom Years: 1,250,000 annual formations
2008-2011: 650,000 annual formations
2012: 1,150,000 annual formations

Freddie Mac is projecting 1,250,000 new household formations in 2013.
These new households will be divided between purchases and rentals. However, we must realize this group believes strongly in homeownership. Here are three examples:
43% of young adults between the ages of 18-34 years old already own a home.
72% of young adults between the ages of 18-34 years old see homeownership as part of their personal American Dream.
93% of young adults between the ages of 18-34 years old, who currently rent, plan to buy a home.
It will be interesting to follow this trend as prices rise and interest rates inch upward.
Source: Keeping Current Matters